8 Reasons To Make The Switch To Linux

How many times have you found yourself suffering through a Windows update, falling victim to a virus, malware, or ransomware, feeling limited by the Apple or Microsoft way of doing things, or just generally wishing there was an alternative to Windows or macOS? You're in luck... there is such a choice. Linux is an open source operating system that's been around since the late nineties and is ready for you to make the switch. But why should you? Here are all the reasons you need to migrate from the proprietary solutions to a more open, free alternative.

Copyright © 2020 DotDash. All rights reserved.




12 Reasons Why Linux Is Better Than Windows 10

Windows 10 has been around for a while now and many of you will have bought computers with the latest offering from Microsoft pre-installed. We have to admit that Windows 10 is a great improvement on Windows 8 and Windows 8.1 and as an operating system, it is very good. The ability to run Linux BASH commands into Windows is a good feature as are the long-awaited virtual workspaces which allow you to run applications on different desktops. This guide, however, provides an extensive list of reasons why you might choose to use Linux instead of Windows 10 because what is good for one person isn't necessarily good for another.

Copyright © 2020 DotDash. All rights reserved.




Embedded Linux joins the Covid-19 battle

Embedded Linux is combating the coronavirus in thermal imaging devices such as the Kogniz Health Cam and a Raspberry Pi based FluSense device that analyzes coughs. We also look at open source ventilator projects and products from Aaeon, Advantech, and Seeed.

Copyright © 2020 Linuxgizmos.com. All rights reserved.




Hackers Attack Microsoft Windows Users: Dangerous Threat Group Exploits 'COVID-19 Fear'

Following reports that China has been caught hacking foreign governments with specially crafted COVID-19 Microsoft Office documents, here comes proof this has become a thing. If you're in the spy business, nothing beats a crisis - it's what Malwarebytes describes as "a golden opportunity for threat actors to capitalize on fear, spread misinformation, and generate mass hysteria."

Copyright © 2020 Forbes.com. All rights reserved.




Best Linux distros of 2020: for beginners and advanced users

Different Linux distros can all work with Linux software and applications, and of course, any cloud-based apps that run through a browser. However, Linux distros come with a variety of different ranges of bundled software. Some might come with a lot of basic applications already pre-installed, while others will have the barest minimum.

Copyright © 2019 Future US, Inc. All Rights Reserved.




Building a Linux lab and its great potential in education

It was 1995, and I had received an email from my brother James asking if I'd ever heard of Linux. I had, but barely. A high school student at my alma mater had built a web server with Linux. Eventually, out of curiosity, I purchased a copy of Red Hat 6.0 (which pre-dates Red Hat Enterprise Linux or RHEL) and got it running with GNOME on a Hewlett-Packard Vectra 75, which had a Cyrix processor upgrade installed. RHEL 6.0 had a Mozilla browser, OpenOffice 1.0, and some other software I'd never heard of.

Copyright © 2014 Redhat.com. All Rights Reserved.




French National Police Switch 37,000 Desktop PCs to Linux

France's National Gendarmerie - a national law enforcement agency - is now running 37,000 desktop PCs with a custom version of the Linux operating system, and by summer of next year, the agency plans to move all 72,000 of its desktop machines to the open source OS.

Copyright © 2013 Wired.com/Condé Nast. All rights reserved.




50 Places Linux is Running That You Might Not Expect

It was not long ago when Microsoft Windows had a tight stranglehold on the operating system market. Walk into a Circuit City or Staples, it seemed, and virtually any computer you took home would be running the most current flavor of Windows. Ditto for computers ordered direct from a manufacturer. In the last decade, though, the operating system market has begun to change. Slightly more than 5% of all computers now run Mac, according to NetMarketShare.com. Linux is hovering just beneath 1% of the overall market share in operating systems. And although that might sound like a small number, Linux is far more than just a fringe OS. In fact, it's running in quite a few more places than you probably suspect. Below are fifty places Linux is running today in place of Windows or Mac. For easy reading, they are divided amongst government, home, business, and educational usage.

Copyright © 2010 CompareBusinessProducts.com. All Rights Reserved.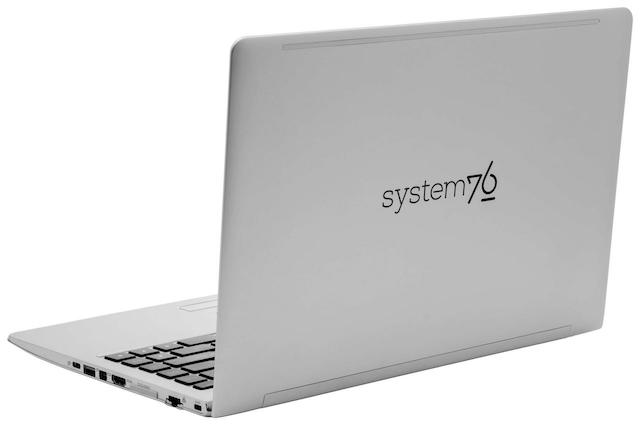 System 76
Computer systems preloaded with Ubuntu (Linux) or PopOS (Linux)



Linux @ Dell.com
Dell computer systems preloaded with Ubuntu (Linux)


| | | |
| --- | --- | --- |
| | | |
Attention Freeware and Shareware Users and computer users frustrated with Microsoft Windows®
Use Freeware and Shareware? Frustrated with Microsoft Windows® security problems? Ever pick up disks from a computer show that are shareware or freeware and find they don't work very well? Or you download a trial version of a program for Windows and it crashes? Then you might want to try freeware or shareware on a Linux system. 9 out of 10 freeware programs from a major distributor of Linux actually run and work well for most users. In fact, some freeware programs actually work better than their for-sale counterparts. One instance is CD burning. I can not control a Windows CD burning program as much as I can with a Linux CD Burning program. And if my system can not run a Graphic User Interface, I can burn CDs with a command-line program! As a matter of fact, all the the GUI based CD burning programs on linux use command-line programs to do the actual burning. For more information on obtaining a major label linux distribution, the following websites are available...
Ubuntu-mate.org
Need an alternative to Microsoft Office® and Wordperfect®? You might want to try ...
LibreOffice.org